Wiper Blade Replacement near Council Bluffs, IA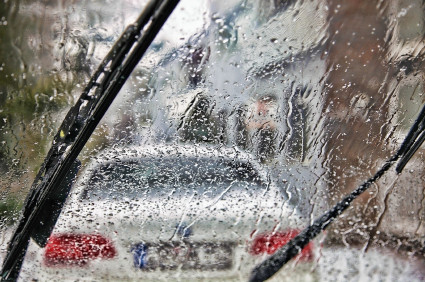 Have your wiper blades been making squeaking noises as they glide across your windshield? Does it seem like they are doing more harm than help during inclement weather? It may be about that time to swing by our service bay here at H&H Kia to get yourself a wiper blade replacement. We have an abundant Parts Department that is ready to get your ride fitted with a pair that suits your needs the best. If you have any questions, concerns, or simply just want to schedule an appointment, you can give us a call at 855-370-1952! We look forward to delivering the clarity that you deserve.
Your wiper blades are essential in clearing your view of any obstructions for a drive that is above all else, safe. Unfortunately, over time, the materials start to wear down and no longer perform like they used to. It is important to inspect your blades regularly to avoid being caught in the inclement weather we regularly experience here in Nebraska. A couple of telltale signs to look out for are if your blades are making a chattering noise when they are in use, or if you take a look at them and they are simply worn down. If you continue to ignore your blades and risk your safety, you might also do some irreversible damage to your windshield which is an expensive replacement in and of itself.
If you are long overdue for this simple procedure, we offer some fantastic online tools to expedite the process. If you know that it is about that time, head to the top of your screen and select the Service tab. After that, click on the Schedule Appointment form and fill out the necessary fields to get the process started. If you have a question, or simply aren't sure if it is that time to get your wipers replaced, you can use our Ask a Tech form under the same tab. This feature is available 24/7 and will put you in touch with one of our expert technicians. Once we receive your inquiry, we will work meticulously to get back to you as soon as possible with a detailed answer!
Has your vision been hindered as of late? It might be about that time to swing by H&H Kia for a wiper blade replacement near Council Bluffs, IA. We are located at 4040 South 84th Street in Omaha, NE, and look forward to your visit.
Service Hours
402-408-9105
| | |
| --- | --- |
| Monday | 7:00 am - 6:00 pm |
| Tuesday | 7:00 am - 6:00 pm |
| Wednesday | 7:00 am - 6:00 pm |
| Thursday | 7:00 am - 6:00 pm |
| Friday | 7:00 am - 6:00 pm |
| Saturday | 7:00 am - 1:00 pm |
| Sunday | Closed |
Testimonials
GOOGLE
7-11-2020
GOOGLE
7-10-2020
GOOGLE
7-10-2020
GOOGLE
7-10-2020
GOOGLE
7-9-2020
GOOGLE
7-9-2020
GOOGLE
7-9-2020
GOOGLE
7-8-2020
GOOGLE
7-5-2020
GOOGLE
7-5-2020
GOOGLE
7-5-2020
GOOGLE
7-3-2020
GOOGLE
7-3-2020
GOOGLE
7-3-2020
GOOGLE
7-3-2020
GOOGLE
7-2-2020
GOOGLE
7-2-2020
GOOGLE
7-1-2020
GOOGLE
7-1-2020
GOOGLE
7-1-2020
GOOGLE
7-1-2020
GOOGLE
7-1-2020
GOOGLE
7-1-2020
GOOGLE
7-1-2020
GOOGLE
7-1-2020
GOOGLE
7-1-2020
GOOGLE
7-1-2020
GOOGLE
7-1-2020
GOOGLE
7-1-2020
GOOGLE
7-1-2020
GOOGLE
6-30-2020
GOOGLE
6-30-2020
GOOGLE
6-30-2020
GOOGLE
6-30-2020
GOOGLE
6-30-2020
GOOGLE
6-30-2020
GOOGLE
6-30-2020
GOOGLE
6-30-2020
GOOGLE
6-30-2020
GOOGLE
6-29-2020
GOOGLE
6-29-2020
Read More